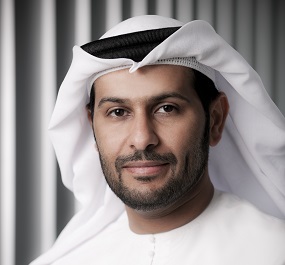 Guided by the leadership's vision for a diversified, competitive and knowledge-based economy, our Nation has embarked on an extensive plan to develop the industrial sector, enabling it to cope with the rapid-growth in technologies, materials and operating models.
Tawazun Industrial Park(TIP) is envisioned to be a key component in the industrialization plan by offering a complete array of industrial real estate solutions to hand-picked selection of national and global industrial leaders. TIP contributes to the Nation's vision by playing host to key strategic industrial sectors.
Already home to several advanced precision industries, Tawazun Industrial Park is also modelled as a knowledge hub and a think-tank for the strategic and technology intensive manufacturing while also supporting Tawazun's focus at this time on acquiring the latest technology, know-how and expertise in designing, engineering, systems integration, manufacturing and testing, program management, maintenance, repair and overhaul.
Tawazun's mission, above all is to also ensure development of qualified and skilled Emirati workforce. To this effect, we have established a close cooperation between industry and the academia. Tawazun Training Center(TTC), a testament to this, is situated in the heart of Tawazun Industrial Park. The Center offers a plethora of educational and training programs to engineers and technicians, including advanced programs in Manufacturing Leadership. TTC caters to the training needs of the mechanical, aerospace, and electrical engineering fields.
The UAE's enviable geographical location and the business environment has already helped establish our nation as a global trade and logistics hub, and we are determined to see Tawazun Industrial Park as a hub for the country's industrial growth, thanks to its unique location, incomparable on-site services and facilities for industrial tenants.
– Saif Mohamed Al Hajeri