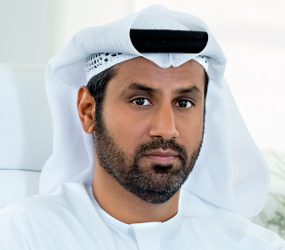 Creating a niche for itself, Tawazun Industrial Park offers an ideal location for strategic industries, local and international while also focusing on providing an enhanced quality of life to all employees in TIP, especially those living here.
Our vision is to be the destination of choice in the Middle East for leading global, regional and local companies operating in the defense and strategic manufacturing sector.
We will strive to achieve this by offering a supportive environment to our partners through the creation of mutually beneficial opportunities, allowing them to capitalize on advanced and unique infrastructure, sharing of key services, access to skilled personnel, key customer proximity and supply chain optimization.
We take pride in our ability to provide the complete array of industrial real estate solutions including a community environment for staff in a variety of on-site accommodation options in a secured world-class infrastructure, outstanding customer service and One Stop Shop for all business needs.
TIP associates itself with hand-picked world-class market leaders with a focus on clustering.
Another important aspect of TIP's core function is to support its tenants through unique on-site services, from engineering, project management, facility maintenance to general services and waste management.
Tawazun Industrial Park is committed to playing a crucial role in the economic diversification of the United Arab Emirates as a world class destination for strategic manufacturing sectors, in line with the leadership's vision of economic diversification for a more sustainable future.
Faiz Saleh Al Nahddy
(Chief Executive Officer)